How Does a Bridging Loan Work?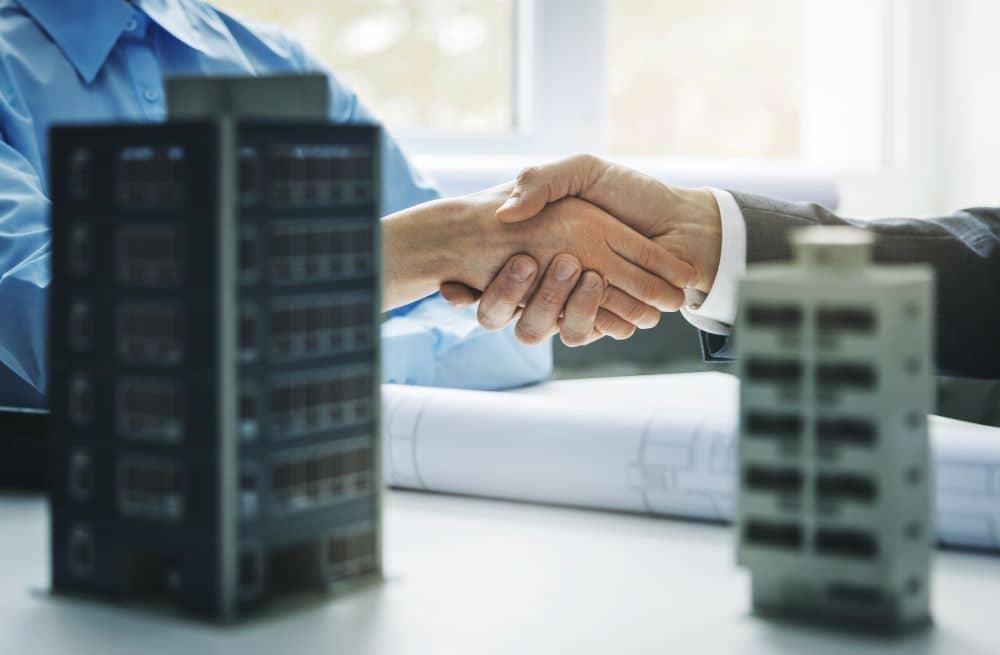 Updated November 6th, 2023.
A common question clients ask me is how does a bridging loan work?
In reality, there are typically eight steps involved in securing bridging finance in Australia.
That is why I've written this simplified bridging finance guide to explain these steps and provide an example to help you understand better.
How Do Bridging Loans Work?
A bridging loan is a type of short-term finance that can help you purchase a new property before you have sold your existing property.
Below are the typical steps involved:

1. Assessment of Your Financial Situation
Lenders will look at the equity in your current property, your income, and your ability to service the loan.
They will also consider the expected proceeds from the sale of your existing property.
Private lenders may have more flexible criteria when assessing your financial situation and may be willing to take on higher risk.
2. Application Process
You apply for a bridging loan with a financial institution.
You'll need to provide detailed information about your current property, the new property, your finances, and your repayment plan.
The application process with a private lender might be quicker and less formal than with a traditional bank.
Private lenders might require less documentation but this varies greatly among lenders.
3. Approval and Loan Terms
If approved, you'll receive terms for the bridging loan, which will include the loan amount, interest rate, fees, and the loan period (usually up to 6 months for an existing property and up to 12 months for a new property).
Loan terms offered by private lenders can be more negotiable and tailored to your situation.
Interest rates are typically higher with private lenders to offset the higher risk they take on.
4. Valuation
The lender will likely require a valuation of both your existing property and the new property to confirm the loan-to-value ratio (LVR).
Private lenders still require property valuation, but they may accept a broader range of valuation methods or use in-house evaluators for a quicker turnaround.
5. Loan Settlement
The bridging loan is settled and funds are made available, allowing you to proceed with the purchase of the new property.
This loan generally covers the gap between the purchase price of the new property and your new mortgage, along with any associated costs.
One of the main advantages of private lenders is the speed at which they can settle the loan, which can be crucial when a quick purchase is necessary.
6. Interest Payments:
Interest on a bridging loan typically accumulates until the old property is sold. This can be capitalised, meaning you may not need to make regular payments; the interest is added to the loan balance.
Some private lenders may offer interest-only periods or deferred payment options.
Repayment terms can sometimes be more flexible with a private lender
They may be more willing to extend the loan period if the existing property does not sell in time, though additional fees may apply.
7. Sale of Existing Property:
You put your existing property on the market if it's not already sold.
When your existing property is sold, the proceeds are used to repay the bridging loan.
8. End of Bridging Loan
Once the original property is sold and the bridging loan is repaid, you will continue with the standard mortgage repayments for your new property, or you might transition to a new long-term loan arrangement as per the agreement with your lender.
The exit strategy for ending the bridging loan might be more flexible with a private lender, but it is crucial to have a solid plan in place to ensure the loan can be repaid to avoid penalties or default.
Things to Note:
Interest Rates: Bridging loans often have higher interest rates than standard home loans.
Costs: There are usually additional costs involved, such as application fees, valuation fees, and possibly higher legal fees.
Risks: If your existing property does not sell within the bridging period, you may face increased costs or pressure to sell quickly, potentially at a lower price.
Negotiability: Terms with private lenders can often be negotiated more extensively to suit individual circumstances.
Due Diligence: It's important to conduct due diligence on the private lender to ensure they are reputable and to fully understand the terms of the bridging loan.
Bridging Loan Example
Let's say John and Mary own a home in Sydney worth $1 million with an outstanding mortgage of $300,000. They stumble upon their dream home which has just come onto the market at a price of $1.5 million. They need to act quickly because properties in this area sell fast.
The Dilemma: They haven't sold their existing home yet, and they can't afford to buy the new home without the funds from the sale of their current home. They also don't want to miss out on the new property by waiting to sell their current one first.
The Bridging Loan Solution:
Equity Assessment: John and Mary's existing property is valued, and significant equity is identified. Their lender agrees to offer a bridging loan based on this equity.
Loan Application: They apply for a bridging loan of $1.2 million, which covers the remaining $1.5 million purchase price of the new property and the $300,000 needed to pay off their current mortgage.
Purchasing the New Home: With the bridging loan, John and Mary are able to purchase the new property immediately.
Interest Payments: Instead of having to make monthly interest payments, the interest on John and Mary's bridging loan is capitalised, meaning it accrues and will be paid when their old house sells.
Selling the Old Home: They put their old home on the market. It sells three months later for AUD 1 million.
Repaying the Bridging Loan: From the sale proceeds, they pay off the $300,000 remainder of their original mortgage and the $1.2 million bridging loan, including the capitalised interest that has accrued over three months.
Transition to a Standard Mortgage: After repaying the bridging loan, they are left with funds from the sale of their original property. They might use some of these funds to reduce the mortgage on their new home or cover any transaction costs.
The Benefit: The bridging loan allowed John and Mary to secure their dream home immediately without having to sell their existing home in a rush, possibly at a lower price. It gave them the financial flexibility to wait for a good market price on their old home while moving into their new home.
Please Note: This is a simplified example and real situations may be more complex.
Bridging Loan Eligibility Requirements
As with all loans, you will need to qualify for your bridging loan by meeting the following:
You will need equity
You must submit proof of your current income, employment status, expenses, and other documents as if you were applying for a standard loan
Remember you can apply for a six-month bridge loan for the purchase of existing property and 12 months when buying a new property
How Much Can I Borrow with Bridging Finance?
Typically, you can borrow 80 per cent of the purchase price of the new property plus your current mortgage, called 'Peak Debt'. In some cases, it is possible to borrow 90 per cent of the Peak Debt. This amount is more difficult to qualify for, and you will need to pay Lenders' Mortgage Insurance, also called LMI.
FAQ's
A bridging loan is a solution to a common real estate issue. You locate a property that suits your needs and fits your budget, but your present property is still on the market.
In a case like this, a bridging loan provides the money you need to buy the new property while looking for a buyer for the property you currently want to sell. The loan spans the gap in your finances while you wait for the sale of the property you now own. Hence the name, bridging loan.
Is a bridging loan the same as a traditional loan for property and home purchases?
When you are working with a short-term bridging loan is not very much different from a traditional loan. The loan does differ from other types in a few ways.
Unless you have a cash deposit, you will need 25 per cent of the purchase price available in equity.
Bridging loans are for short durations, typically six months, with extensions available for open-ended bridging loans. Closed Bridge loans are helpful when you have a Contract of Sale on your current property and know the date the sale is official.
You can save money by paying only the interest portion on the bridge. Paying only interest on a short-term bridging loan can make your financial load seem a bit lighter.
Is it possible to add some of the upfront costs of my purchase to the loan?
Yes, you can add upfront costs like legal fees or stamp duty to your loan, provided you have enough equity and the property value is sufficient
Can I make payments during the time I have my bridge loan to reduce the amount of interest I must pay?
Yes, making payments to lower the interest you will owe is acceptable. Many borrowers choose to save money on interest this way.
Can I get a bridging loan if I am building and want to stay in my current home while the new one is constructed?
Yes, it is an excellent choice to make arrangements like this because you save money, time and the hassle of moving out of your current home, finding and moving into a temporary home, and moving again when the construction is complete.
Sorting through the various types of loans can be highly challenging. If you are thinking about short-term bridging loans and would like to speak with an expert who has helped hundreds of others in your situation, contact us. We can answer your questions and help you decide if a bridging loan is right for you.