A Simple Guide to Buying Commercial Property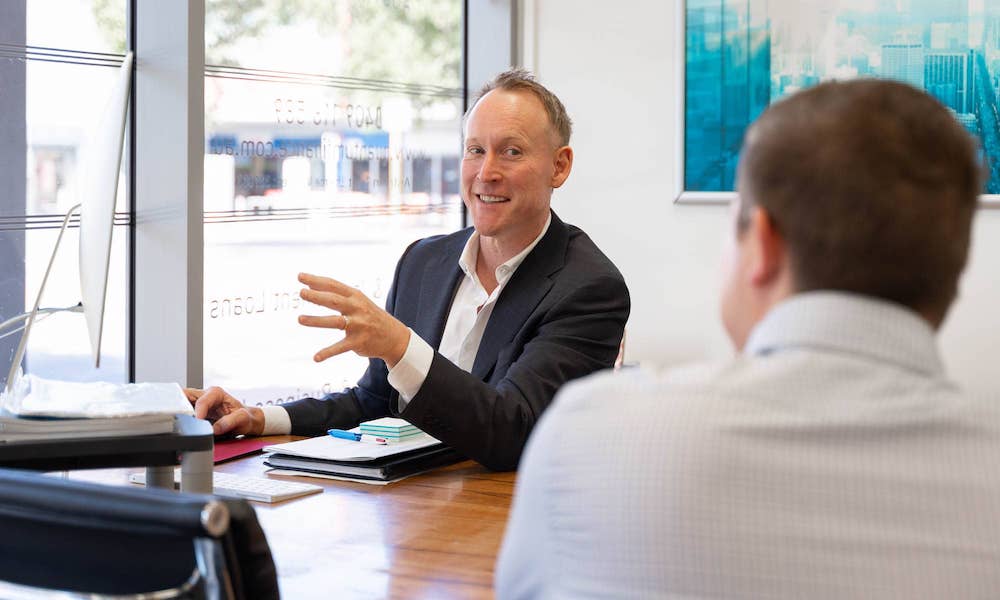 There is a common misconception that investing commercial real estate is a practice for business tycoons because it is complex or too expensive.
I am a firm believer that commercial investing is attainable to anyone willing to put in the time to understand the investment variances and learn how to buy commercial property.
In Australia, getting a commercial property loan and buying a commercial property is a helpful way for individuals to generate passive income. Usually, this takes the form of a building that meets specific needs for types of businesses.
Key Takeaways

Demystifying Commercial Real Estate: Contrary to popular belief, commercial investing is accessible to anyone with dedication and willingness to learn.
Steps to Buying Commercial Property: Understand various property types (industrial, office, retail, specialty), consult with experts for market insights and negotiation, evaluate properties based on location, condition, leases, and vacancies, and enhance value through improvements and strategic leasing.
Understand the Differences: Recognise the key differences between commercial and residential investments, such as lease terms and tenant stability.
How to Buy Commercial Property in Australia
There are many considerations that need to be accounted for when buying a commercial property.
Below, I have outlined the key considerations and steps you should consider:
1. Know the Types of Commercial Property
There are a few types of commercial properties with different capacities and functions that you may consider investing in. These include:
Industrial Property – Industrial commercial properties can vary extensively in size. In addition to meeting the space required by a tenant, some significant considerations include the quality of road networks. These must connect tenants to metropolitan areas, vital infrastructure, ports, and cargo docks.
Office Space – Whether you are looking to invest in a small office in the suburbs or towers of offices in the CBD, your property will be attractive if it is near restaurants, retail, and transit. Additional positives include ample parking, a pleasant atmosphere, and a close proximity to similar businesses.
Retail Property – A number of factors can make or break a retail space investment. You want high visibility, an area where people have expendable income and proximity to other retailers. Additionally, the success of a retail business hinges on consumer confidence, interest rates, and income growth.
Specialty Property – I see a variety of tenants in specialty commercial properties that can house medical facilities, childcare, hotels, or any of a number of options. Specialty properties tend to be unique to their area and benefit from high visibility.
2. Consult a Professional
Investing in commercial property requires a significant amount of research to ensure you are moving in the direction that will meet your needs and expectations. There are few, if any, commercial property investors who go it alone.
Because there are so many factors involved, I strongly suggest you consider the assistance of an experienced professional. This should be the first step you take, and it can ensure your long-term success. By teaming up with an expert, you can breathe easier knowing you benefit from:
Knowledge – An expert will be able to highlight differences in types of commercial properties and offer guidance.
Networks – Knowing what is available and the value of the property is easier when you work with someone who can access the information.
Due Diligence – Researching the property and the tenants is critical to your success. A professional can conduct a complete analysis of potential tenants if there are vacancies.
Location Understanding – Experts know many vital details regarding the areas you prefer, and they can help you assess the best options.
Source Properties – Finding off-market properties reduces competition plus gives you many more options.
Help with Buying – As a professional, assist with negotiating your property as well as arranging financing when the time comes.
Assist with Property Managers – You may want a property manager, depending on your preferences. I have an extensive network of the top property managers who can help you with the day-to-day oversight of your properties.
General Guidance – You must work with professionals who can offer sound advice regarding all aspects of your journey into commercial property investing.
3. Evaluate Options Based on Key Criteria
While this list is not exhaustive, believe these factors are significant indicators of whether or not you should purchase a specific commercial property.
Location – There is more to the location of a property than may meet the eye. You want the property's location to meet your potential tenants' needs. Finding a space where the zoning is flexible enough to satisfy a number of types of business is a significant part of this equation.
The Building – Seek out a relatively new building or one that has been well maintained. Remember that curb appeal can apply to commercial buildings as well as residential areas. If repairs are necessary, consider if the cost is worth the potential gain. Spiffing up a car park and levelling some sidewalks may be acceptable for you, but new roofs and rewiring could be too extensive of an investment.
Tenants – The lease's strength (and length) gives information about the tenants already occupying the property you plan to purchase. It is an excellent sign if the present property owner has long-term commitments from businesses that have built a clientele in that location.
Vacancies – Many empty spaces are not always a sign to move on. However, the length of these can point to issues. Either way, you should plan on digging a bit deeper to see if other issues are present.
4. Add Value
Doing what you can to improve the value of your commercial investment is wise and can take several forms. These include:
Add to the area of your property or divide the structures to provide a better breakdown of space.
Increase the length of your leases to enhance the security of the property and the rate at which investors value it.
Add assets tenants want. Most tenants would be happy with more storage space or ample parking. Just be sure you are adding elements your tenants believe are helpful.
Differences Between Residential and Commercial Property Investments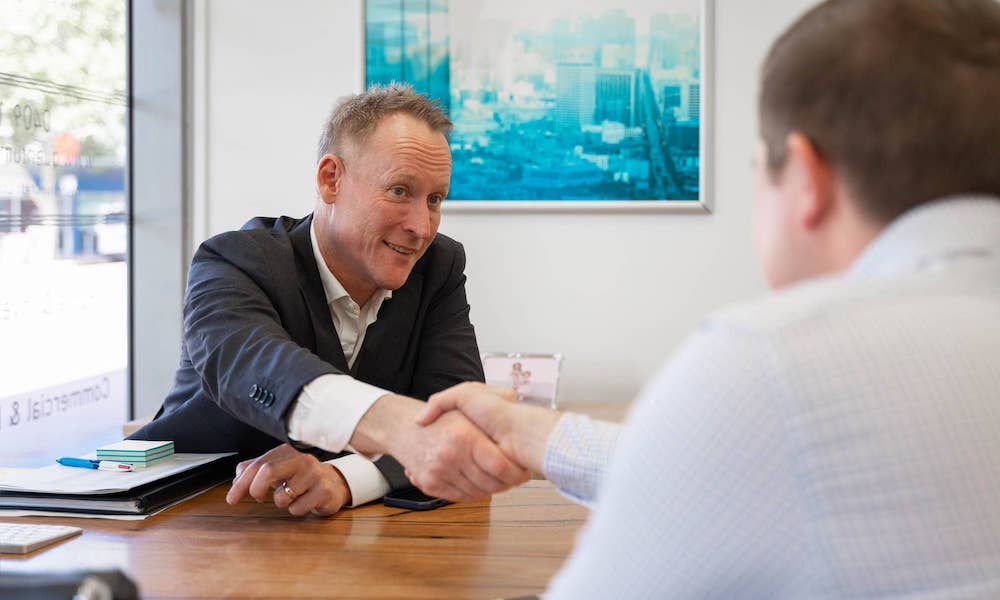 One of the best ways to build your knowledge regarding these types of investment is to examine the fundamental differences between the two types of investment. Aside from the most obvious difference, that residential property is for homes and commercial is for businesses, there are other factors worth noting.
Lease Agreements
Residential property tenants typically have lease agreements extending for a calendar year.
Commercial tenants usually have lease agreements that extend for several years at a time with scheduled reviews of the terms.
Rental Security
Residential tenants can be unpredictable. Breaking a lease means very little to some renters and creates a problematic situation for the property owner.
In contrast, commercial property tenants benefit from maintaining their location. This is especially true for retail establishments or restaurants.
Vacancy Periods
Residential properties usually have a fast turnaround time. Specific vacancy time depends on the amount of available housing.
For example, the Western Australian residential vacancy rate is historically low. Reports as of October 2023 tell us that WA has the fastest-growing population of any state and a record-low rental vacancy rate. Additionally, there is little stock on the market—a favourable situation for owners of residential property.
Commercial properties may take longer to fill for several reasons, including location, economics, and safety concerns. Some of these are clearly out of the hands of a commercial property owner.
The differences in the investment types aside, I believe that commercial investing has excellent potential to provide financial gains to your portfolio.
Conclusion
If you have commercial properties in mind or would like more information about the process, feel free to reach out to us. Here at Quantum Capital Australia, we are specialists in private lending. Our over 17 years of experience in the industry gives us the know-how to ensure your lending needs are met efficiently. Whether your sights are set on commercial or residential properties, we can work with you to finance your future projects.
*Disclaimer: The information provided on this page is for general informational purposes only. All information on the site is provided in good faith, however, we make no representation or warranty of any kind, express or implied, regarding the accuracy, adequacy, validity, reliability, availability, or completeness of any information on the site.
The content on this page is not intended to be a substitute for professional legal, financial, or real estate advice. Always seek the advice of a qualified professional with any questions you may have regarding commercial property acquisition in Australia. Do not disregard professional advice or delay in seeking it because of something you have read on this website.
The scenarios and examples provided are hypothetical and for illustrative purposes only. They should not be considered as a guarantee of outcomes for your specific circumstances.