Short-Term Lending in 2023: What You Need to Know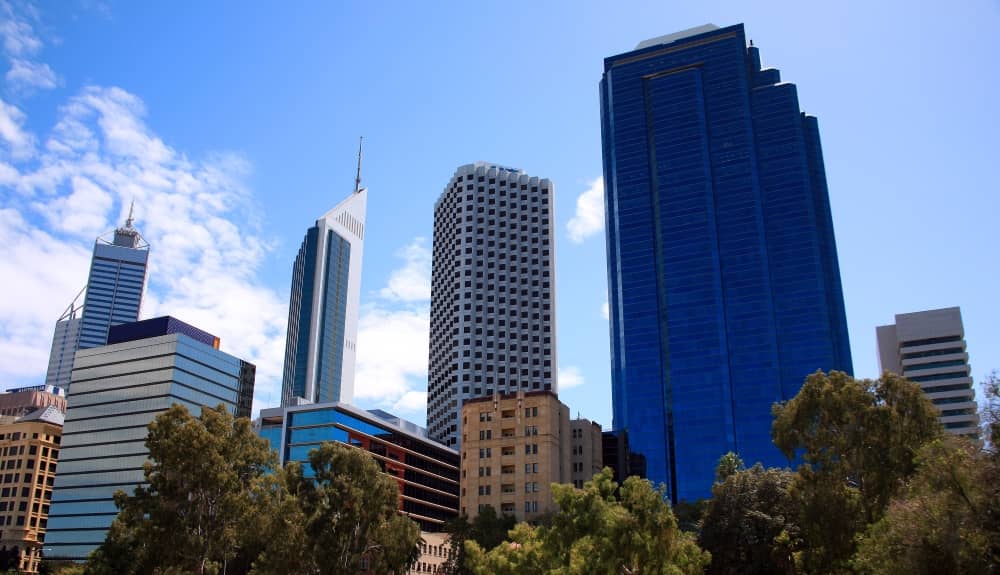 Australian businesses and consumers alike have been watching as the Reserve Bank of Australia (RBA) continues efforts to curb inflation. The interest rate increases have far-reaching consequences, and the promise of more rate hikes has many wondering how hard they will be hit.
The financial sector is responding to increases as anticipated, and the expected peak for short-term interest rates is now at 4.1%, with more increases expected in the coming months. Because of the nature of short-term lending, promises of more rate hikes cause concern for lenders and potential borrowers.
An Overview of Short-Term Lending
Just as it sounds, the borrower must pay off a short-term loan in less time than typical loans. This is vastly different from a conventional loan which can extend 20-25 years. Loan terms of three to nine months are not unusual, and some lenders can customise your terms.
Borrowers can expect to get funding for a short-term loan more quickly than conventional loans from large financial institutions, which can take weeks.
Interest rates on short-term loans can vary greatly, depending on the lender. Just as you would with a conventional loan, it is always a good idea to look into the rates and terms of several lenders.
For many small and medium enterprises (SMEs), short-term loans are the perfect solution to cash flow problems. This sort of loan also works well for investment property purchases, financial emergencies, start-up businesses, or to bridge the gap between selling a property and purchasing another.
Advantages and Disadvantages of Short-Term Lending for Borrowers and Lenders
Before applying for a short-term loan, you should weigh the advantages against the disadvantages.
Advantages of Short-Term Loans
Distributed Payments – Unlike conventional long-term loans, most short-term loans are divided into smaller, more manageable payments.
Receive Money Quickly – By nature, short-term loans are designed for emergencies or financial problems. Once a lender approves your application, you could have the money in as little as a few hours. While several factors influence this, such as the day and time you submitted your application, your wait is generally minimal.
A Short Commitment – Conventional long-term loans can seem intimidating to some borrowers. A short-term loan removes the pressure of a lengthy repayment period allowing borrowers to get out from under the loan as quickly as possible. An added benefit to a shorter loan is the fact that you will accumulate less interest than you would with a conventional loan.
Disadvantages of Short-Term Loans
The Amount Available – In some cases, the amount of a short-term loan is significantly less than that of a conventional loan.
Potential for Penalties for Early Repayment – Early repayment penalties are not a part of all short-term loans. However, you should check with your lender and be sure you understand how your loan works.
Higher Interest Rate – The rate you pay is based upon many factors, but the rate for short-term loans is sometimes higher to make up for the fact that the total amount of the loan is smaller than that of a conventional loan.
Tips for Finding the Right Short-Term Lender and Making Informed Borrowing Decisions in 2023
Look at the Lender's Track Record – Whether you are working with a larger company or a small loan provider, you should be able to feel confident that the company has credibility. You can find proof of how they operate in a few ways:

Client reviews on their website
Positive mentions in financial publications
Conversations with other clients
Good reviews on social media

Ask Them About Your Industry – To be fair, a lender may not have worked with a client from every sector. However, if they are familiar with your challenges or can relate to your experience, you may have the right lender.
Look for a Simple Application Process – Ideally, your lender will have a streamlined application that leads to you getting your money as quickly as possible.
Find Flexibility for Repayment – You should have some control over the term length of your loan. Too short of a period will put undue stress on your finances. Likewise, avoid lenders who penalise you for early repayment.
Check the Small Print on Your Contracts – You should be on the lookout for things like a clause for immediate repayment, which has the potential to bankrupt you if activated. Ask questions about anything that seems off or unusual. Pay attention to how the lender answers your questions. If they seem put off or are not giving transparent answers, they could be trying to hide something from you. A reputable lender has nothing to hide and will gladly explain anything you may question.

The Current State of Short-Term Lending in 2023 and How it Has Evolved in Recent Years
Short-term lending is a viable choice for businesses and individuals who find themselves needing cash quickly. Numerous lenders of all sizes find a market for short-term loans, especially as inflation and interest rates continue to rise.
The short-term loan has come a long way since the dawn of online loans in the 1980s. Technology has created a platform where investors, lenders, and borrowers can meet each other's needs safely and equitably. As the world continues to grow smaller, from a tech standpoint, options and opportunities will continue to increase.
The Impact of Economic and Regulatory Factors on Short-term Lending in 2023
Australia's leading banker, RBA Governor Phillip Lowe, addressed the potential impact of continued interest rate hikes. Lowe said rates would need more lifting to combat inflation without speaking about specific numbers, adding that the pain was necessary.
The pain is being felt already. Australian homeowners are seeing substantial hikes in their repayment amounts. A home loan for $500,000 will have a monthly repayment raise of $900. According to Brad Jones, an assistant governor of the RBA, around 10% of owner-occupiers paying variable-rate loans had almost no cash flow left after meeting mortgage payments and living costs.
These conditions increase the likelihood of tightening credit amidst an increasing need for cash. Private lenders will likely stand in the gap and provide the short-term funds necessary for businesses and individuals to keep their heads above water shortly.
The Role of Technology in Short-Term Lending and Its Impact on the Industry in 2023
There is no doubt that technology has changed the face of nearly every sector, and short-term lending is no exception. Aside from making the entire loan process much faster, technology has:
Created borrowers who are savvier than those in the past – Today's lenders are meeting confident clients who arrived knowing their options, aware of the rates, and unafraid to insist upon flexible terms.
Levelled the playing field – Smaller companies who provide financial solutions do not need to stand in the shadows behind the big banks and large loan providers. A small organisation with a well-executed website can gain the attention of consumers it deserves.
Increased competition – Because borrowers are informed, and publicity is accessible, all lending institutions must bring their best offers to the table. Clients are more likely to walk away from a lender in favour of someone else who can offer terms they like.
As a business owner, you face financial challenges regularly. If you need an infusion of cash, do not hesitate to contact Quantum Capital Australia. Our experienced professionals can work with you to create a short-term loan package that is affordable and meets your needs.