Property Development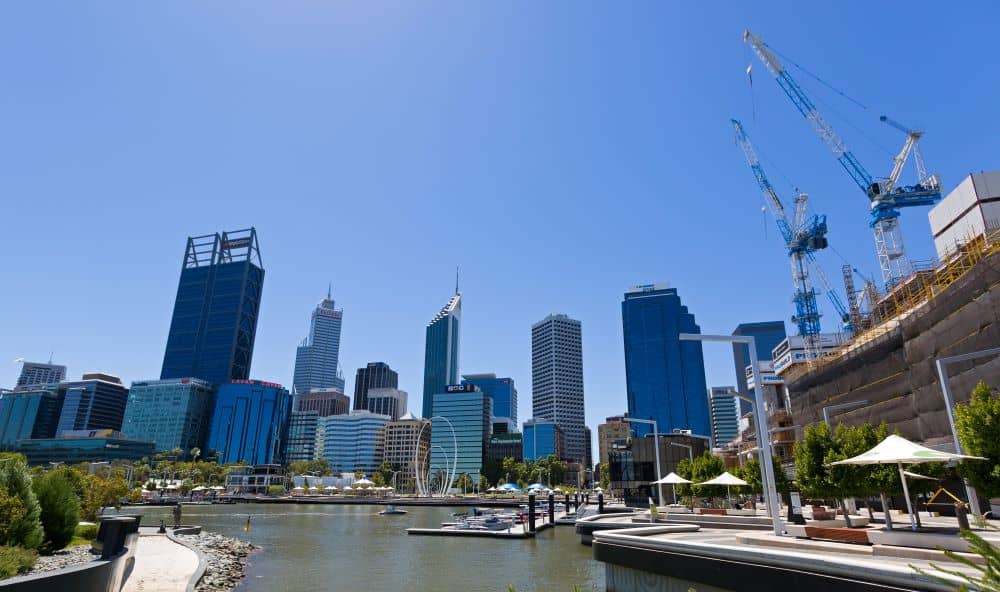 A great deal of attention is focused on the property development sector, and with good reason. Developing property is an excellent way to improve an area while making a healthy return on your investment. Additionally, the construction industry is active. And although the massive housing price increases seen across the country are stabilising, housing is very much in demand.
Whether you are new to the world of property development or already have some experience expanding your portfolio, you could benefit from some guidance. You would be wise to consult with experts who can assist you with financing and offer insight into specific facets of the industry.
Property Development: Getting Started
You are moving forward with your goal of becoming a property developer, but you need to know how to begin.
Build Your Team – Depending on the specifics of your project; you should contact a real estate agent, finance specialists, and lawyers. Once you own the property you will develop, you can begin to work with architects, engineers, surveyors, and contractors to bring your vision to life.
Create Your Concept and Determine if it is Feasible – Depending on what you have in mind, you may need approval from the local municipality to move forward with the plans. Sometimes your idea will not work because of building codes or other restrictions. It is necessary to stay flexible with your vision until you have final approval.
Work with Contractors and Other Professionals – You will need to prepare the land and then commence with the building.
Determine what Comes Next– Will you sell your development as individual homes in a subdivision, or are you planning on keeping the property and renting units for profit?
Creating a New Mindset
While there is no doubt that you will make a few mistakes as you begin in the property development business, avoiding mistakes others make will always be the best idea.
This is where developing a different mindset comes into play. When searching for a place to call home, you will view various properties through the lens of a potential resident. It is easy to be swept up in emotion visualising your family Christmas tree or where you will put your mum's antique settee.
You must understand that viewing property development from an emotional standpoint is one of the biggest mistakes you could make. Here are several ways to keep yourself focused on your project as an owner and a business person.
1. Where You Will Build – When determining where you want your development, focus on the growth of specific suburbs. Find out if other developments are successful and the local building codes.
Other considerations include convenience for your tenants. Is there easy access to bus routes and train lines, or are schools and shopping areas near your development?
2. Crunch the Numbers – A feasibility study will let you know if what you hope for is profitable or even possible. Prepare to view the results of a survey without emotion. It is much easier to go back to the drawing board if you do not have a lot of expectations to erase.
3. Minimise Your Risk and Stay Current with Local Markets – All investing comes with inherent risks but staying informed will help you make wise choices. Take the time to learn about similar properties and their pricing.
4. Think Like Your Buyer – This is especially necessary when considering details and amenities that may be important in their eyes. Some amenities are more universally sought after than others. For example, consider extra bedrooms for families with children if your development is close to a school. A two-car garage and lots of counter space will appeal to most people, as will a nook for a home office.
5. Work with Professionals – In business, relying on the expertise of others is a strength, not a weakness. If you are paying professionals to assist you, the best thing you can do is consider their advice.

Where to Develop Property
The adage "location, location, location" certainly applies to property development. The location can be the difference between a success and a failure in the industry.
Western Australia, particularly Perth and its suburbs, are performing exceptionally well and are priced within reach, unlike other capital cities. There is plenty to love about this area, and it could be the ideal location for your property development project.
The property market in Perth is doing well. The city and its vicinity posted a gain of 4.6 per cent over a year. Factors like record high iron ore prices and Perth's status as a "haven" from Covid-10 boosted the area.
The area has an enviable and diverse lifestyle. You can find something for everyone by looking in Perth's suburbs. Family-oriented communities, areas with a casual beach feel, and sections that are ideal for singles are all easily accessible from Perth's Central Business District. This makes commuting a small issue, especially considering the convenience of rail and bus lines.
When searching for the right area to develop, remember the draw of Western Australia's extraordinary beaches. Kilometres of soft white sand kissed by the vivid waters of the Indian Ocean beckon visitors from all over the world. A home that is just a short drive away from the beaches would be hard for any prospective tenant to resist.
The region has plenty of other exciting locations for a getaway or a day trip. The Margaret River Region is famous for its exceptional vineyards, wineries, and natural settings to explore. Rottnest Island offers unrivalled views, amazing fishing, and a relaxed atmosphere. For a different experience altogether, drop by the waterside area of Freemantle.
Even though interest rates a creeping up, the affordable property is available
Western Australia is moving towards a housing shortage. An overall deficiency will compound the ongoing rental shortage within the next several years.
Land is historically an excellent investment with solid returns. Developing land and creating the homes WA needs increases the likelihood of significant profits.
As mentioned, there are considerable gains to be made by entering the land development business. If you would like to get started on the road to your future as a land developer, or if you would like more information, feel free to contact Quantum Capital Australia. We have over a decade of experience in the finance industry and access to a vast number of private funds. We are ready to help you begin your exciting foray into land development.