Construction Finance Approval – What You Need to Have Ready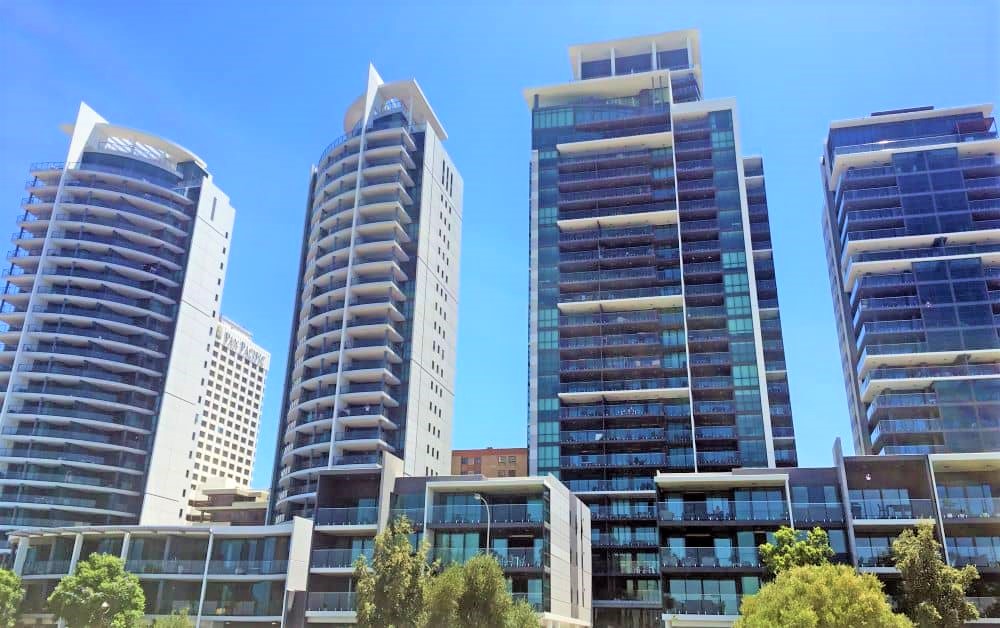 No matter what the project; getting approved for a favourable construction finance situation is a cornerstone for your development success.
Time is often of the essence. No time must be wasted on poorly arranged loan applications.
We share the correct strategy that we know works towards guaranteeing a successful construction finance loan application.
With Construction Loans, Preparation Is the Key to Success
You can't proceed if you do not have the funds for the project. You aim to locate the financing offer with the best rate and highest LVR without too many pre-sales conditions.
The key to ensuring you're prepared for the risks is to be in contact with Quantity Surveyors (QS) and Valuers. It would be best if you started working with these professionals early in the game.
Risk management is vast, with a complex framework involving risk identification, analysis, and response. Exhaustive designation of risk origin and its impact on the construction project is essential. Quantity Surveyors and Valuers can adequately help you manage the possible hazards that could halt or delay the project's completion.
With the QS report completed, you can tell the valuer about the budgeting plans for the project about the time and cost. All these details can easily be added to the valuation report.
With a high-quality report, the financier can adequately evaluate your finance application.
Find the Right People & Ask the Right Questions
When talking to a financier, it helps to know about the general appetite for construction and development loans at present.
Enquire about:
The maximum Loan to Value ratios (LVRs)
Minimum and maximum loan amounts
Loan pricing is based on the borrower's risk
Pre-sales requirements
Locations that financiers prefer and avoid, along with the price point for each location
Product types available for your situation or something similar
Approval process and approximate time frame
During the discussion, you should also ask whether the financier has recently approved and settled transactions. Aside from getting the answers to the questions above, you should also aim to understand the risks and strengths that lenders typically look for in a borrower.

Put the Effort Into Your Written Application
This step requires the most work but it is critical to achieving a favourable position with a financier.
Your application needs to have a focus on these things:
Have a well-written project executive summary. As much as possible, keep the executive summary of your project short and sweet. A one-page document is enough to put all the needed details that should highlight the strengths of your loan application.
Define specific terms that are often used in the construction and development industry. Your financier most probably does not understand those terms, so providing a one-page definition can be handy.
Present your application concisely. While it may look helpful to provide multiple options for the lender to consider, it's not a good idea. Stick to what you need and don't offer selections.
Understand that you have both strengths and weaknesses, specifically in your credit record. While being open about your shortcomings is admirable, it's not what financiers want to hear. So, you should always focus on your strengths and make sure that the lender sees them as sufficient for your approval.
If you do have specific weaknesses, you may want to clarify that you are continually using credit enhancement strategies. For example, you are repaying your debts on time and in full, not just the minimum required amount. Your approach is to overcome credit risks, which can hinder your loan's approval. For example, you should already have a plan for your exit strategy, which can either be through refinancing or net sale proceeds.
For more on what you need to include in your loan application; please download this eBook
Negotiate Because Your Deal Matters
One of the most important things to know is that some areas of your finance application are negotiable. That's right. Many borrowers do not know that they can negotiate with the lender regarding the margin and line fees, as well as other items, such as:
Minimum earns
Early repayment charges
Duration of the loan or the minimum loan term
Maximum Loan to Value Ratios
Remedy Periods
Presales and Qualification of Presales
Guarantees, including Shareholder Guarantees and
Collateral Security
Net Sales Proceeds Release
Consent of Subordinated Debt
Initial settlement
In most cases, construction loan financiers who are interested in working with you will provide an offer with the negotiable terms and the range in which they can be negotiated.
For more on how to negotiate with your chosen lender download this eBook

Loan Settlement
It's not surprising even if you have met all or most of the conditions precedent. Perhaps you have satisfied all the conditions precedent, which shows your ability to manage the project and perform excellent communication with the financier. However, there are items, such as the formal approval and settlement, that can be different from what you may have expected.
With an expert by your side, you can easily navigate through the following process much more manageably.
Here are some of the vital steps that will allow you to be successful in this step:
Make sure that you have a project management diligence process for the completion of the primary settlement process of the conditions precedent. This document gives the lender a good grasp of your professionalism. Having a finance broker that can assist you in this step will provide you with an edge, especially towards the approval of your application.
The next crucial thing to remember is that you should be the deal manager who proactively leads the whole deal with your team, bankers, valuers, and quantity surveyors.
It would help if you communicated with everyone, including the financier, broker, and the rest of your team. It is an effective way to build valuable goodwill effectively and quickly.
Never disregard the importance of conditions precedent. If poorly managed, it will increase risks with time-related aspects, such as valuation expiry and formal approval risk.
Time delays and deal fatigue, among others, can all be avoided if you employ an excellent negotiation process of securities. Your broker can guide you throughout the ordeal. You may also hire a lawyer who is experienced in talking to lenders in the construction industry. The lawyer should be able to explain to you what construction finance securities are, answer your questions relating to the subject matter, and take an approach that's commercially reasonable for the negotiation process.
As mentioned in the previous steps, you need to set up a data room, such as Google Drive, where all conditions precedent and other essential documents are stored. You also have to create a spreadsheet that includes information about your project, including its status and the responsible person or team.
For more please follow the steps in this detailed eBook, particularly in the first step, it will then be easy and quick for you to meet all the requirements associated with the entire process.