Perth Housing Market Forecast for 2023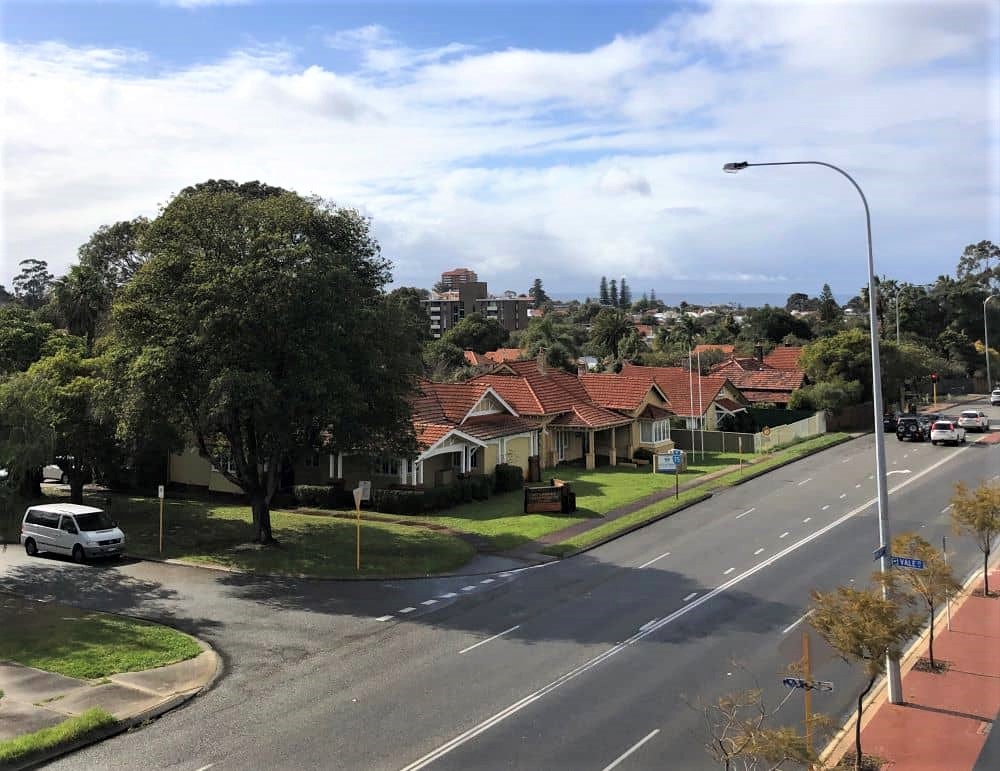 The recent rise in interest rates makes many people in the property industry tense. After years of historically unprecedented price growth across Australia, the increasing rates to combat inflation have tempered prices. This leaves people wondering what to expect for the balance of 2023. 
Unlike the rest of the nation's capital cities, Perth is still enjoying a competitive housing market that remains consistently active. This impressive news is more remarkable when considering the recent eight interest rate hikes. 
2023 Perth Property Price Forecasts
The property price in Perth is expected to remain fairly steady, with the potential for moderate growth of between two and five per cent in 2023. Regional towns outside of Perth are in the spotlight for their affordability and the comfortable lifestyle that these areas embrace. 
Additionally, the constant need for housing amid a growing population will also maintain Perth's property prices at their present level. 
Is Perth a Good Place for Property Investors?
Because of the low vacancy rates and growing rent yields, investors from all areas are eyeing Perth as a place to put their money. An influx of investor funds could help modify the present housing shortage, and there are many opportunities for those looking to invest in Perth. 
Will 2023 be a Good Year for Perth's Housing Market?
As the rest of the nation sees home prices falling in response to climbing interest rates, Perth is resisting this trend. While Western Australia will not escape all impacts brought by rising rates, more factors are in play that significantly impact Perth's unique favourable position amid trauma on the east coast. The factors that bolster the housing market in Perth include:
Strong economy 

Low unemployment 

Population growth 

Low supply of available housing 

High demand for housing 
The Perth market may see some minor price adjustments later in 2023. However, The Real Estate Institute of Western Australia (REIWA) CEO Cath Hart believes the changes will be moderate growth of between two and five per cent in the coming months. 
Hart contends that the shortage of available homes is a dominant factor keeping Perth's housing prices steady with slight growth. Sales figures are up, and there is a decline in listings of about 10% from the same time last year. 
Even as new construction projects will provide an increase in available housing in approximately 12 to 18 months, the population growth will offset homes that become available. 
In response to reduced borrowing capacity, Hart expects to see the most activity in the low to mid-price bracket. However, there are other lending options available. Many buyers are seeing the benefit of considering private lending. While large lending institutions and banks tend to take their time and have numerous restrictions, a private lender has options to approve your loan so you do not miss out on a property you love. 
Predicted Growth Suburbs in Perth for 2023
While the city of Perth can boast affordability, it is not alone. Many Perth suburbs are poised for considerable growth and are remarkably affordable for investors as well as those wishing to relocate. Only two of the top ten suburbs (Hocking and Joondalup) crack the $500,000 median price mark. 
Armadale:

 Even though the sales volume in Armadale has nearly doubled in recent years, the southern suburb has a median price of $280,000. The city's amenities include train links to Perth, several schools, and a bustling retail centre. 

Baldivis:

 Led by the exceptional buyer demand for the City of Rockingham, Baldivis has impressive sales numbers, yet median prices are in the $400,000s. Not a bad price point for a seaside location that is near one of Perth's largest employment zones 

Brabham:

 Demand for the Swan LGA city has consistently grown every quarter for the past two years. Recreational areas and green space help make this a prime location, especially for those following the affordable lifestyle trend. The median house price is $435,000, and the vacancy rate is 0.5% 

Ellenbrook:

 As a part of the sought-after Swan LGA, Ellenbrook enjoys sales levels that are close to triple those of just two years ago. In addition to many schools and the Ellenbrook Central Shopping Centre, residents enjoy several sports facilities and Whiteman Park green space area. The Tonkin Highway connects the suburb with Perth. Even though sales in Ellenbrook are brisk, the median house costs $430,000  

Forrestfield:

 With a vacancy rate of just 0.2%, Forrestfield is an ideal location for several reasons. The suburb offers residents numerous recreational and shopping areas as well as several schools. Close to employment zones and the Perth airport, the Forrestfield-Airport Link rail line is another plus for the suburb, where the median home sells for $470,000 

Hocking: 

Located in Western Australia's fastest-growing municipality, the Wanneroo LGA, Hocking offers amenities that include parks, schools, shopping and the Yellagonga Regional Park. The region is projected to experience population growth of 71% by 2041, so the time is right to consider the area. The median house price in Hocking is $530,000 

Joondalup:

 Often called the suburban CBD, Joondalup is a popular area with amenities for residents to enjoy. These include a university, hospital, government offices, retail shopping, and a transport interchange. Demand is high in Joondalup; vacancies are around 0.5%, and the median home price is $585,000 

Orelia:

 Located among the least expensive suburbs, Orelia is a part of the City of Kwinana. The median home price recently broke the $300,000 mark at $305,000. There are amenities for residents, and Orelia is close to a major industrial-commercial employment zone and train links to the Perth CBD 

Waikiki:

 Located in the City of Rockingham, Waikiki offers residents an exceptional variety of outdoor recreational opportunities. Beaches flank the suburb, and Rockingham Lakes Regional Park is nearby. Sales have jumped sharply in the past two years. However, the median price for a home in Waikiki is $410,000 

Wellard:

Sales activity in Wellard has doubled in the past two years, making it the most expensive suburb in the City of Kwinana. However, the median home price is just $415,000. Wellard has schools, retail shopping, and parks. Residents of the suburb can reach Perth by way of rail and the Kwinana Freeway 
Fortunately, the Perth housing market appears healthy, even though interest rates have risen to combat inflation. If you are interested in purchasing property and would like to know more about what products we offer, please reach out to Quantum Capital Australia. Our professionals will work with you to get the loan you need, even if banks say no.